My mom and I spent the past 2 days organizing my stamp room. We hit the MOTHER LOAD of storage items from a store that was closing down the road. :)

BEFORE:
AFTER!!! :)
My stamp storage and alterables storage, this is one of the shelves we got from the store. It was a nasty dark green and we painted it white.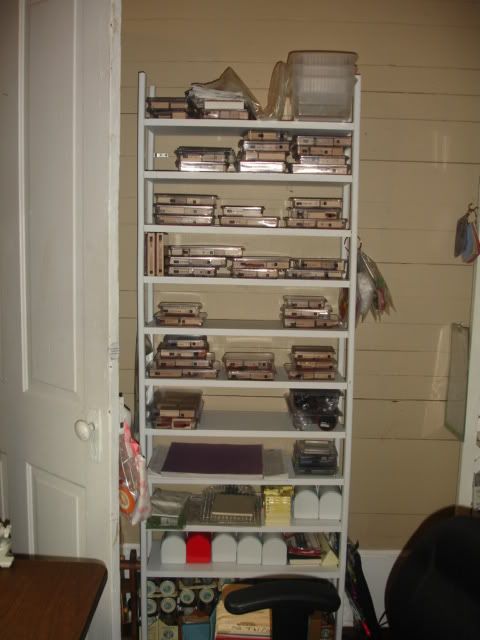 This shelf was another find from the store. It's got a little bit of everything.
This magazine rack was also another find. I'm using it for my paper towels and all my On Stage and other SU! publications.
This acrylic rack was another find from the store. As you can see it's just got all my general stuff and I love how its laid out so that I can see everything.
I put my water color pencils in the white cup and my regular colored pencils in the brown cup. I like them at my fingertips like that. :) You can kinda see my embossing gun hanging on the shelves on the left. I screwed in hooks for some things.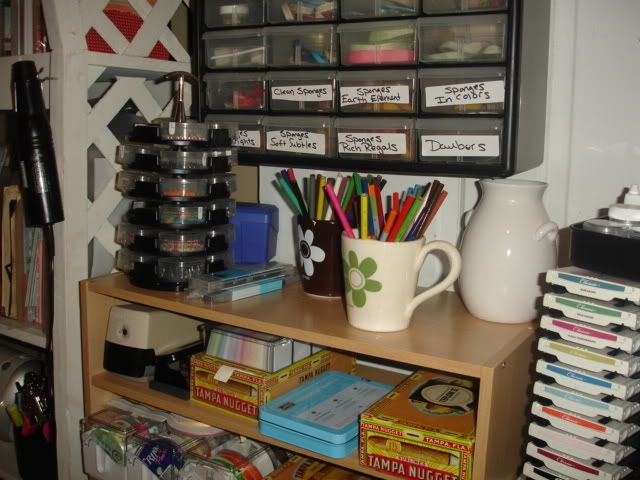 Here is all my business materials. The paper sorter was another find at the store. They were in great shape and just needed a little cleaning.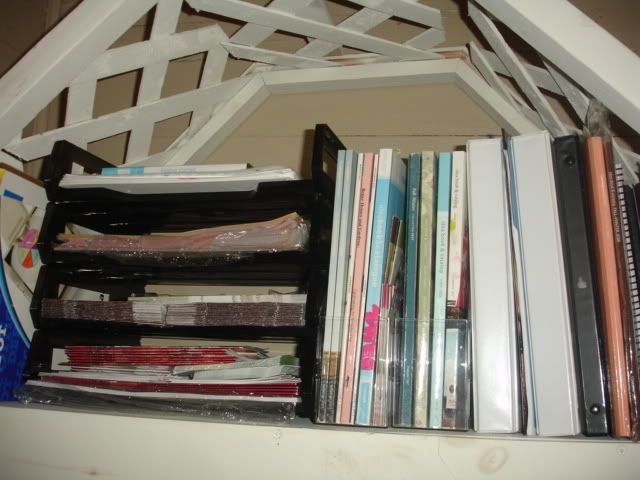 This is the next big thing we found. It's a card display. I haven't put my cards in there yet but plan to do that tomorrow. I'm beat tonight!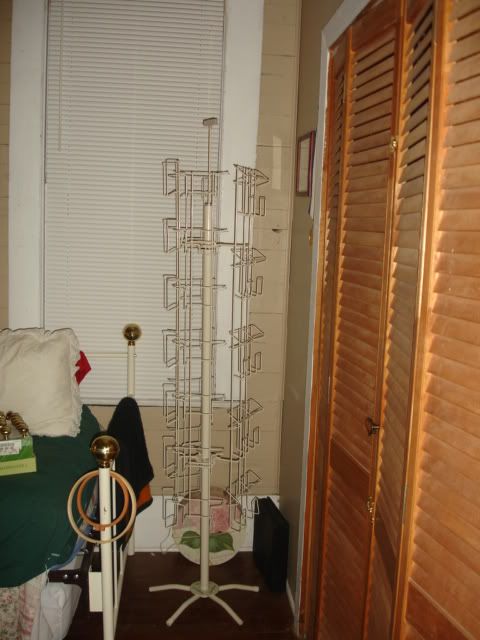 We did some research online and what we got for a very small amount of money could have cost 5 times that if bought new!!!!